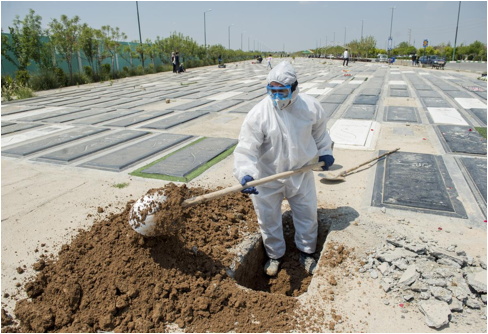 "The long-term failure by governments and institutions to prepare for an infectious disease outbreak cannot be blamed on a lack of warning or an absence of concrete policy options," write Michael T. Osterholm and Mark Olshaker in a new essay. "The public health community has for years known with certainty that another major pandemic was on the way, and then another one after that. … This pandemic is probably not 'the Big One" they warn. "Terrible as it is, COVID-19 should serve as a warning of how much worse a pandemic could be—and spur the necessary action to contain an outbreak before it is again too late."
Read more from Foreign Affairs on pandemic preparedness:
The Pandemic Bodes Ill for Both American and Chinese Power—and for the Global Order
"Ebola Should Have Immunized the United States to the Coronavirus"
by Christopher Kirchhoff
"Pandemic Disease Is a Threat to National Security"
by Lisa Monaco
"How to Prepare for a Coronavirus Pandemic"
by Tom Inglesby
"Finding a Vaccine Is Only the First Step"
by Ngozi Okonjo-Iweala
"How to Get the Truth About the Pandemic"
by John J. Farmer, Jr.
"It's Time for an Independent Coronavirus Review"
by Thomas J. Bollyky and David P. Fidler
Sweden's Coronavirus Strategy Will Soon Be the World's
By Nils Karlson, Charlotta Stern, and Daniel B. Klein