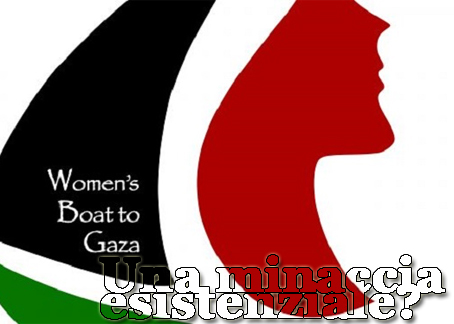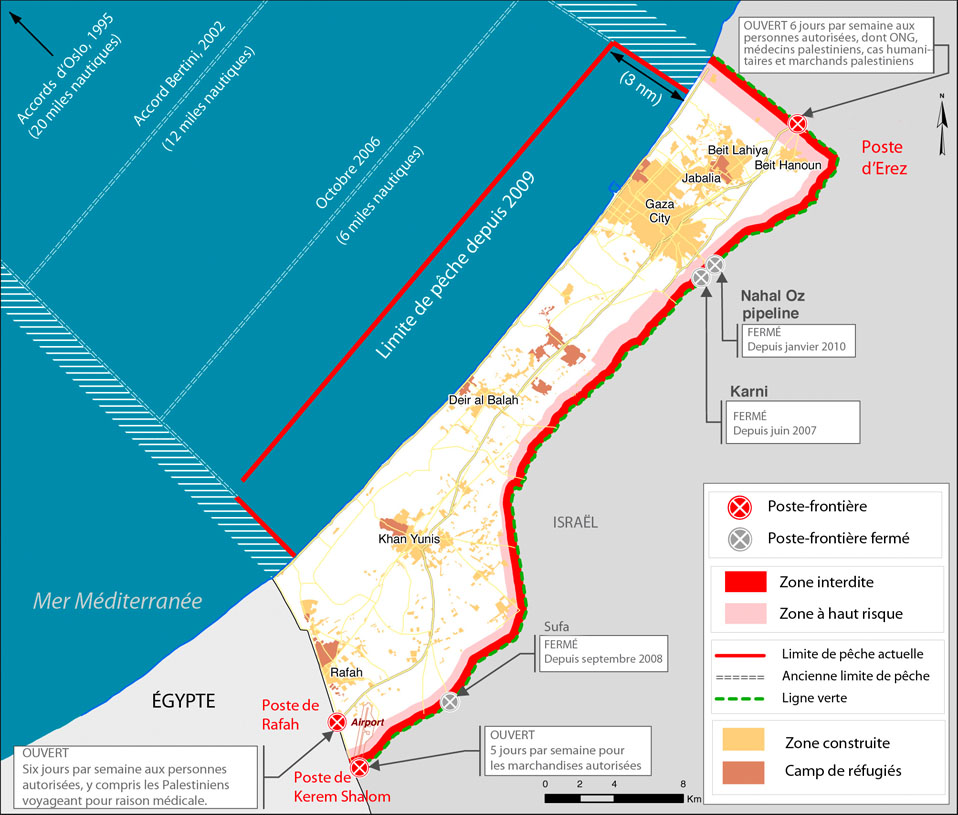 Quì le testimonianze
0ctober 6, 2016 - h10:15

"I Pink Floyd si riuniscono per stare con le donne Freedom Flotilla Women Boat to Gaza"

David Gilmour, Nick Mason e Roger Waters restano uniti per supportare le donne della Flotilla, e aborrire il loro arresto illegale in acque internazionali e la loro detenzione da parte della forza di difesa israeliana.

Grazie Roger Waters e Pink Floyd per il vostro sostegno continuo fatto di sani principi! Insieme possiamo abbattere il "muro" che è il blocco illegale del popolo palestinese di Gaza. Ci auguriamo che i vostri fans possano contribuire ad accrescere la consapevolezza del rapimento e detenzione illegale di 13 donne a bordo della zaytouna-Oliva: https://wbg.freedomflotilla.org/sos-womens-boat-to-gaza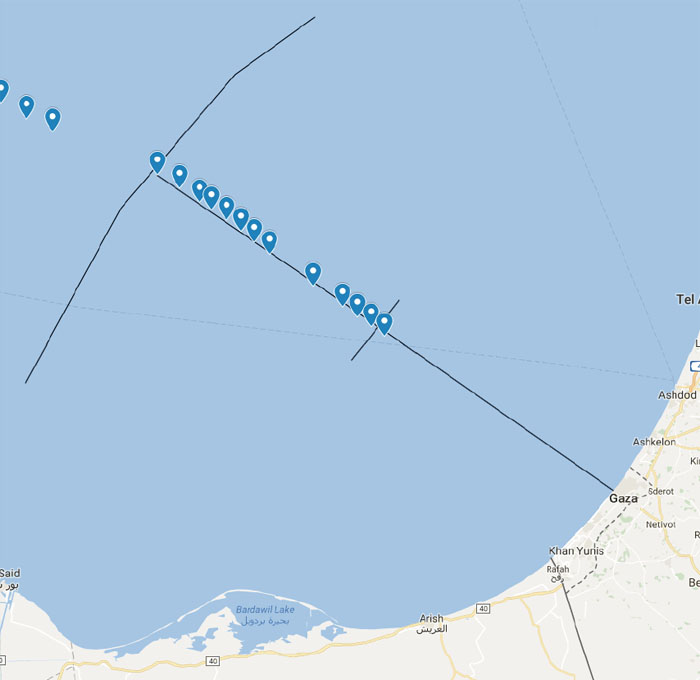 Freedom Flotilla Coalition- 5 ott 2016 - h17:33 - The Israeli Occupation Navy has surrounded the Women's Boat to Gaza in International Waters (latest recorded position: Lat+31.906033 Lon+33.757630) and has forced it off its course to Gaza. We have compiled a list of contact details for the relevant authorities, please contact them to demand the participants release and an end to the illegal and inhumane blockade of the Gaza Strip !
---
#letfflotillasail - 5 ott 2016 - h16:54 - Urgente: @AlJazeera informa que naves israelíes han rodeado el barco de @rumboagaza y lo redirige al puerto de Ashdod.
At 1558 (CEST) on 5 October, we lost contact again with the Zaytouna-Oliva and presume that the Israeli Occupation Navy has now begun to attack it and that it has been surrounded in International Waters (latest position: Lat+31.906033 Lon+33.757630). On board are 13 women, including Mairead Maguire, the Nobel peace laureate from Northern Ireland, Fauziah Hasan, a doctor from Malaysia, and retired US army colonel Ann Wright. Take action to protect them! Details of all of the participants are here: https://wbg.freedomflotilla.org/participants-on-board-messi… #womentogaza
La Amal-Hope II, che era a Messina quando il Zaytouna-Oliva ha lasciato il porto, Martedì scorso, non sarà in grado di proseguire il viaggio per rompere il blocco illegale di Gaza.

Le donne che erano a bordo della Amal-Hope II, sono: Eva Manly (Canada), Gerd von der Lippe (Norvegia), Zohar Chamberlain-Regev (Israele-Germania), Wendy Goldsmith (Canada), Ellen Huttu-Hansson (Svezia), Naomi Wallace (US), Cigdem Topcuoglu (Turchia), Orly Noy (Israele) Jaldía Abubakra (Spagna), Sofia Kanavle (US), Siri Nylen (Svezia) e Maite Mompó (Spagna).

Freedom Flotilla Coalition- Merc 5 ottobre h11:37 - Zaytouna-Oliva, ha raggiunto a meno di 70 miglia dalle coste di Gaza, in acque internazionali, in partenza per acque palestinese. Questo è all'interno dell'auto-proclamato "zona di esclusione militare" imposti in modo unilaterale e illegalmente dal governo israeliano, in violazione del diritto internazionale, dove freedom flotilla barche sono stati attaccati al passato. Chiediamo a tutti i governi, i funzionari pubblici e le persone di coscienza per sostenere pubblicamente il diritto di libero passaggio per navigazione civile, pacifica e l'integrità fisica dei partecipanti e dell'equipaggio a bordo, e per sostenere la piena libertà di movimento per tutti i popoli, in particolare I palestinesi di Gaza. Per favore condividi questo e / o altri posti da questa pagina con le tue conoscenze per aumentare la protezione per le nostre pacifiche barca. https://wbg.freedomflotilla.org/participants-on-board-messina-to-gaza

Marina israeliana pronta ad abbordare Zaytouna-Oliva
A bordo della imbarcazione della Freedom Flotilla diretta per intende rompere il blocco navale di Gaza c'è un equipaggio tutto al femminile, in rappresentanza di 13 nazioni, con donne provenienti da tutti i cinque continenti. Il commento della rassegna Femminile Palestinese